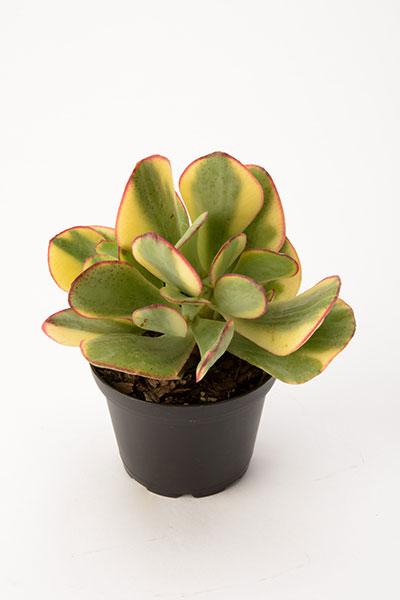 Common Name
Blue bird
Description
Slow growing clump forming succulent shrub, a unique leaf colour combination of aqua, cream,green and red. An interesting and rewarding succulent grown for its year round foliage colour.
Height
50cm. Height is restricted by containerisation and container size.
Usage
Standout selection in combination plantings, where its unique and distinct foliage pattern is on display. Ideal additions to decorative seaside gardens.
Features & Benefits
 Leaf colour expression develops to its fullist in full sun.
Share