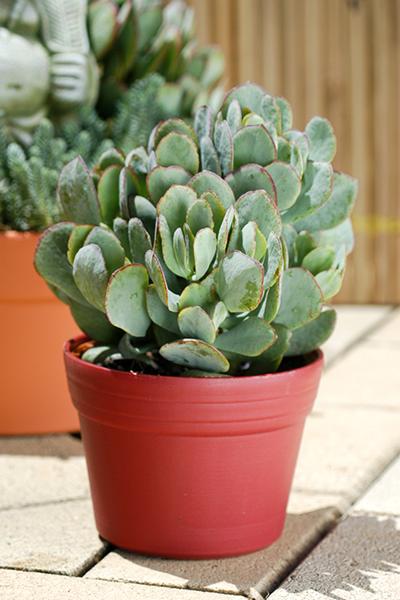 Common Name
Silver Dollar Jade; Blue Buddha Bush
Description
Slow growing clump forming succulent shrub. The unmistakable blue-grey foliage highlighted with burgandy edging makes this an impressive contrast plant.
Flowers
Long lasting white-pink flowers appear atop of the foliage over the Autumn winter period.
Height
60cm. Height is restricted by containerisation and container size.
Usage
Dry weather gardens often planted enmass can create a bold statement of year round foliage colour. In a pot or container uniqueness of foliage makes for a dramatic stand alone planting. Mixes well with contrasting or opposite colours in combination plantings.
Features & Benefits
 Succulents are well suited to growing in small pots for an extended period of time. 
Share