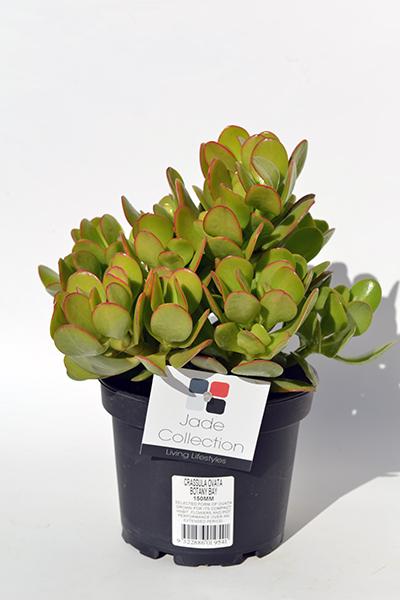 Common Name
Lucky Jade; Money Tree; Friendship Plant
Description
 Introduced into the market place in 2011 by Garden Gate Nursery, Dural. Outstanding plant to produce from a growers point of view due to its compact bushy nature. From a landscape or pot usage its habit and or shape are held well over time. Reduce foliage stretch in lower light due to a tight internode spacing.  Foliage develops a red blush during the year under dry or stressful conditions.
Flowers
In late autumn to early winter; small pinkish-white flowers will appear providing further interest.
Height
1m - over 5 years. Height restricted by confined space.
Usage
Medium containers, troughs and planters boxes. Compact selection for small to medium garden areas.
Features & Benefits
 When planting new garden beds, group plants with similar watering needs together. Trim to maintain shape.
Share