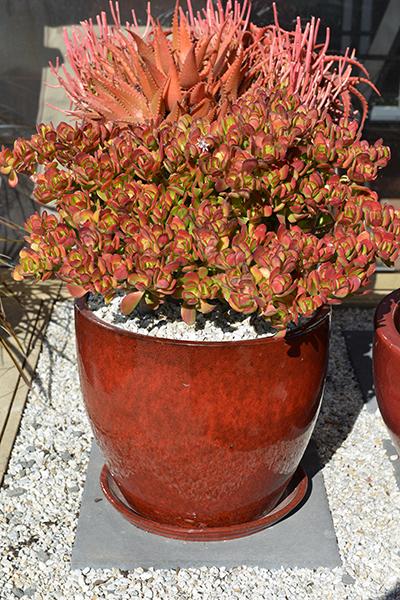 Common Name
Lucky Jade; Money Tree; Friendship Plant
Description
 A selected form of Crassula ovata introduced into the marketplace in 2014 by Glenfield Wholesale Nursery. Outstanding Jade with an exceptional pot habit. Smaller leaves than the standard Crassula ovata. The plant displays an extremely intense red foliage over the winter months.
Flowers
In late autumn to early winter; small pinkish-white flowers will appear providing further interest.
Usage
An exceptional pot selection for small to medium containers. Succulents are ideal for seaside gardens.
Features & Benefits
Share