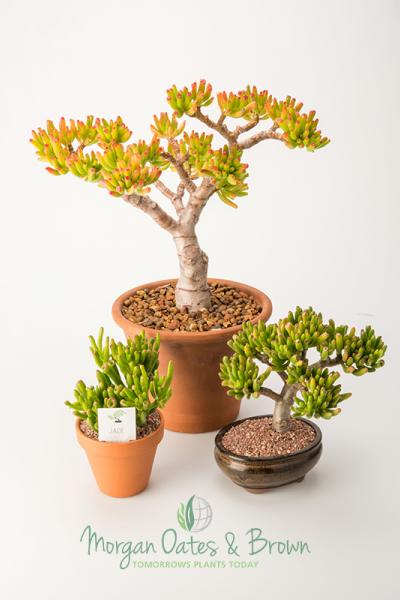 Common Name
Little Jade Tree
Description
 A chance seedling discovered by Jan Morgan - Glenfield Wholesale Nursery, Picton site. Dwarf and compact. Introduced into the marketplace in 2015.
Note: Photo taken 4th of May 2016, showing original seedling selected in 2011 and younger plants reproduced from cuttings. This plant is eligible for Australian Plant Protection Rights.
Flowers
Shy on flowers and irregular flowering.
Height
40cm Height restricted by confined space.
Usage
Perfect for small containers. Tabletop decoration; Bonsai style subject; Combination planting for small dish gardens; indoor use; mini Jades make great wedding gifts or favours.
Features & Benefits
 Smart plant for small spaces
Share