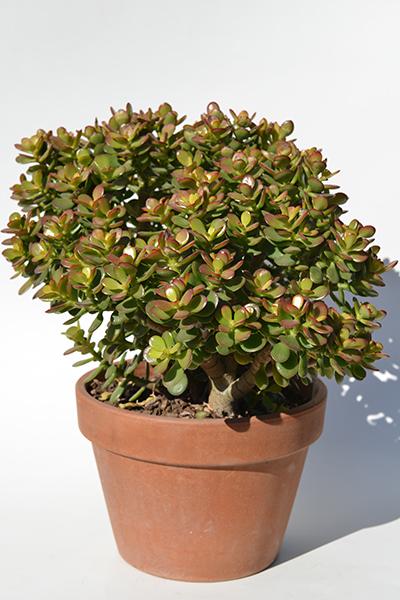 Common Name
Baby Jade; Miniture Jade; Small Jade
Description
 A selected form of Crassula ovata. It has a compact habit and the growing tips tend to branch and cluster creating a fuller appearance in smaller containers.
Flowers
Over the autumn and winter months, showy clusters of white and pink small flowers appear above the foliage.
Height
60cm. Height is controlled by container size and trimming.
Usage
Medium sized containers for patio's, balconies and courtyards. Tabletop decoration; Bonsai style subject; Combination planting for small dish gardens; indoor use; mini Jades make great wedding gifts or favours.
Features & Benefits
 Succulents are well suited to growing in small pots for an extended period of time.  Year round beauty and ease of care, make them ideal choices for table tops, window sills and bonsai style planting.
Share