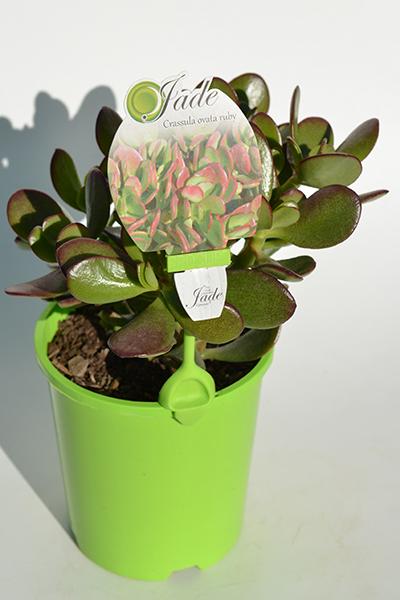 Common Name
Lucky Jade; Money Tree; Friendship Plant
Description
 A selected form of Crassula ovata grown for its compact habit and unique ruby red blushed leaves.
Flowers
Over the autumn and winter months, showy clusters of white and pink small flowers appear above the foliage.
Height
1m - over 5 years. Height restricted by confined space.
Usage
Larger container selection. Exceptional pot performance. Succulents are ideal for seaside gardens.
Features & Benefits
When planting new garden beds, group plants with similar watering needs together. Trim to maintain shape.
Share