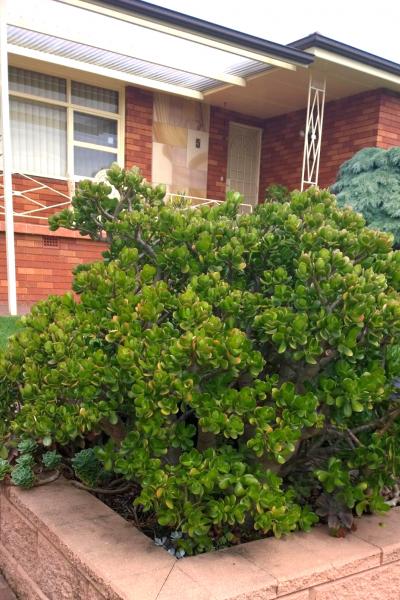 Common Name
Lucky Jade; Money Tree; Friendship Plant
Description
The original Jade, an old fashion favourite, one of the most popular Jade plants in cultivation, an extremely hardy variety. Fastest growing of all the ovata selections, responds to trimming.
Flowers
In late autumn to early winter; small pinkish-white flowers will appear providing further interest.
Height
2m. Height is restricted by containerisation and container size. Height can also be controlled with regular trimming.
Usage
Jade is suitable for coastal planting. Used in waterwise, xeriscaping garden and perfect for larger containers. Planted enmass in planter boxes and troughs, trimmed and shaped makes for great green dividers or displays.
Features & Benefits
 Watering your garden in the cool of the morning, or in the evening reduces water loss through evaporation.
Share