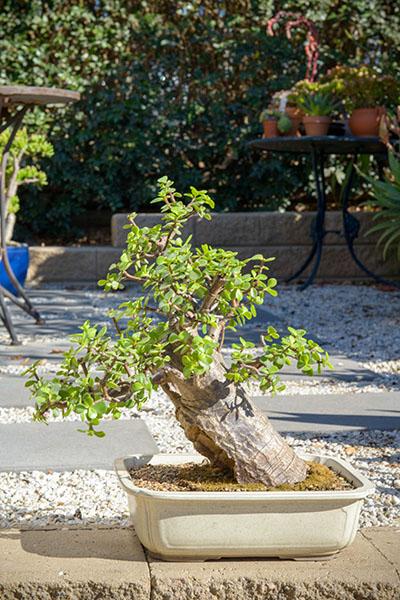 Common Name
Chinese Jade; Pork Bush
Description
Decorative, structural succulent featuring small rounded fleshy leaf set directly on short dark mahogany stems. Withstands long periods of heat and drought.
Flowers
Not grown as a flowering plant, rarely flowers in cultivation.
Height
2m. Size of the plant can be controlled by trimming and shaping.
Usage
Makes an ideal specimen plant in decorative containers and pot on the balcony or patio. Benfits from regular pruning, has been shaped into hedges, fences and screens. Makes an excellent backgrown subject in dry gardens. Container topiary plant with regular pinching and trimming.
Features & Benefits
Share