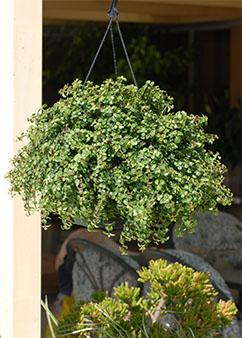 Description
A hanging basket is a suspended container used for growing decorative plants.  
The key to success is to match the location of the planter to plant selection, container size and growing media. Compact jade, prostrate, variegated and golden Portulacaria make for easy to grow, easy to care, easy to enjoy basket.
Hang at eye level for best results.
Share