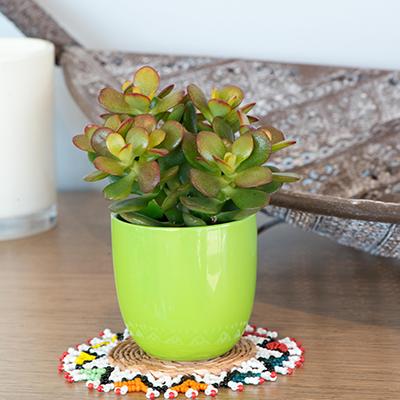 Jade is grown worldwide and used extensively indoors.  Today's modern home designs and renovations where a bright, well lit, dry and warm environment is created makes for the inclusion of Jade an easier choice for growing indoors.
Factors to consider indoors
Water
Light
Temperature
Fertiliser

Can survive being neglected!
Clean the leaves using room temperature water, don't use leaf shines or oil to clean the leaves.  Inadequate light will cause spindly growth.