back
WHERE DOES THE WATER GO?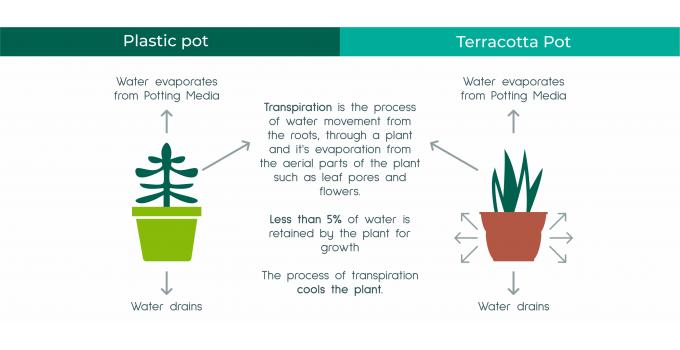 Plastic pots vs terracotta pots.

Note: Good drainage is essential for successful growing.
The Difference: Terracotta pots allow movement of air and water to occur via evaporation through
their porous sides.

FACT 1
Plants transpire water at different rates. Succulents conserve water in their leaf system. Transpiration is reduced by closing down the pores during the day minimizing water loss to the environment.

FACT 2
Damaging the root system by overwatering, results in a poor root system or worse, almost no roots at all. The plants ability to absorb water by the root system and to transpire is compromised. It increases the risk of water staying in the mix, thereby creating ongoing problems.